This is us
Are you interested in an individual packaging solution?
Negra - the work animal
What is a workplace without four-legged friends?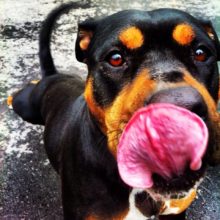 I am Negra and the mascot of the company.
My job is to keep the workforce on trot and benefit from their break breads. However, I prefer to score the postman.
Plastic products made in Germany
Expert development and production from a single source
We deliberately counteract the current trend of outsourcing from Scafa Thermoforming GmbH. For us, it is always desirable for us and makes sense to look after you as customers from the first contact to the finished product with great care. From our 25-member team you will receive a coherent service concept.
Our products are developed and manufactured exclusively in Germany. We can therefore pride "Made in Germany". Through our own construction and toolmaking, we save long communication and transport routes with external tool builders and can thus quickly and purposefully implement the wishes of our customers.