Plastic trays and blister packs directly from the manufacturer
Now new, also from 100% paper!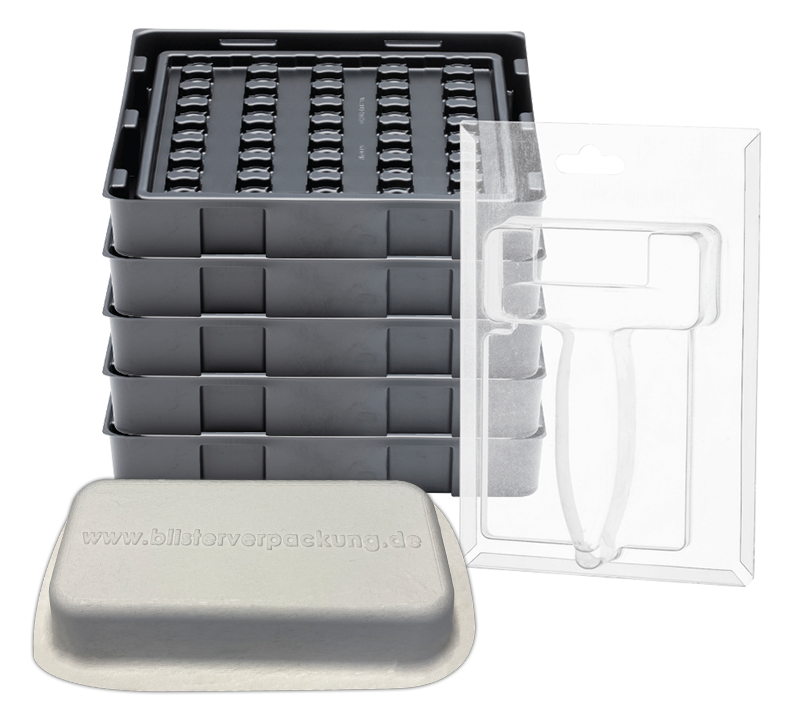 Our products
Individual plastic packaging for your company
The advantage of innovative, thin-walled plastic packaging names blister packing is obvious – the clear plastic blisters present the content. In our blister packs your product is thus clearly visible from all sides.
Plastic tray with frame system
Our plastic trays are not only optimal packaging, but above all serve the reliable goods protection on the transport route. Our workpiece carriers facilitate the organization of the goods and thus also counting – for example in the case of an inventory.
Our paper blisters are versatile and can also be used for technical articles. Since paper can be forgiven differently like artoff only conditionally, you have to check each request individually. Our paper trays are 100% paper.
We bring fleece in shape, our nonwovens are food component and can be used versatile. We develop the nonwoven custom and form adapted. Whether for technical application or in the food industry.
Plastic packaging - Made in Germany
Expert development and production from a single source
We deliberately counteract Scafa Thermoforming to the current trend of outsourcing. For us, it is always desirable for us and makes sense to look after it from the contact to the finished packaging with great care. With us you expect a harmonious service concept.
We manufacture for you:
Since we know your needs carefully, we offer creative, individual solutions and safe quality management, as well as on-time delivery. Your wishes are the scale where we measure our performance. Only when you are satisfied with us and your individual blister packaging, we can also be satisfied!
The environment is important to us
Therefore, environmental protection is chief thing
We and our team always look for innovative solutions to make our work as environmentally friendly as possible.
Production committees, stamped grid or faulty low-line parts, which are incurred during our blister and tray production, are 100% recycled with us.
Through our in-house millanaries, we are able to produce varietal milling material from plastic waste, which are incurred in production. This then flows back into our production, making new deep-drawn articles.
Would you like to manufacture your blister packaging from biodegradable plastics? Then call us and we are happy to advise you.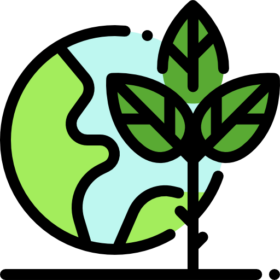 Thats what our customers say
Numerous satisfied customers trust Scafa Thermoforming. Become one of them too!

"For years a reliable supplier, change requests and tool adjustments are implemented in no time. Your delivery times are unbeatable !! "
Philipp Schenk / Management

"Model partner who is characterized by high competence, expert advice, fast reaction times,
Like fast and reliable delivery times, as well as high flexibility. "
Carsten Bludau / Manager

"From advice to implementation very competent and reliable. Price / performance ratio unbeatable. Fast service. We are very satisfied completely. Absolutely recommendable. Thanks very much."
Martin Konietzny / Managing Director
Contact
Are you interested in an individual packaging solution?